Webinar
Artificial intelligence, data and robotics are at the core of the ongoing digital transformation of Europe. Over the last years, Europe has increased its effort to drive innovation, acceptance and uptake of these technologies through the Horizon Europe programme. With more than 40 newly funded projects under the programme, Europe made large-scale investments in R&I for the development and deployment of trustworthy, safe and robust AI, Data and Robotics, compatible with EU values and regulations.
The Adra-e and AI4Europe Coordination and Support Actions (CSAs) are co-organising this webinar...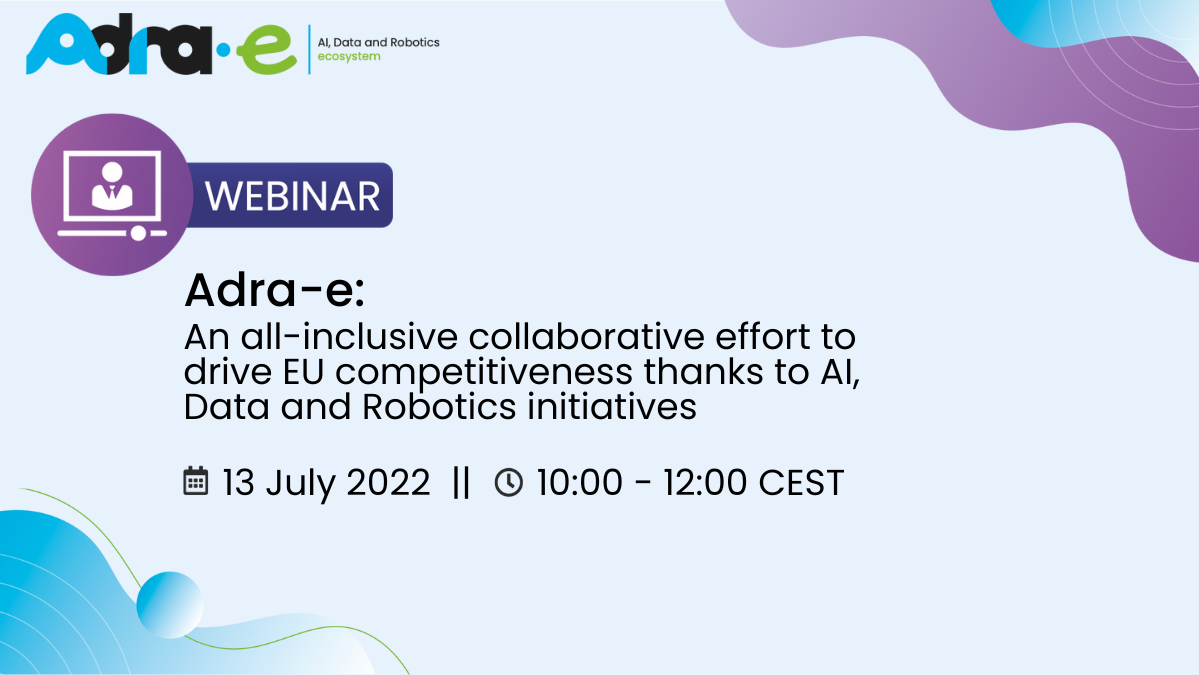 Webinar
The first Adra-e webinar managed to gather online more than 40 attendees spanning Research & Academia, Large enterprises, SMEs and Start-ups to hear from renowed experts and practitioners about the future of Artificial Intelligence, Data and Robotics (ADR) and have a clear understanding of the ADR ecosystem including EU ambitions and expectations.